Certificate III in Community Services CHC32015
Make a difference
Are you a good communicator who is passionate about making a positive difference in the lives of others? Start your rewarding career now with the Certificate III in Community Services CHC32015.
Start your rewarding career in the Community Services sector with the nationally recognised Certificate III in Community Services CHC32015.
Community Services is considered a major growth area, with strong career prospects and increasing job openings. This course covers a broad range of interesting topics that will introduce you to the community services sector. You will learn to support individuals and groups through person-centered approaches. You will develop the skills and knowledge required to gain an entry role in the community services sector and start your new and rewarding career, or progress in your current role.
You will have the option to progress on to the CHC52015 Diploma of Community Services.
Government funded pricing
Free (Job Trainer)
$30 concessional
$50 non-concessional
Call us today to check your eligibility (07) 5537 4239
Why study Community Services with us?
Student experience is our priority

Training Tailor Made has connections with community employers and can point you in the right direction to find your new role

Our friendly team of professionals will support you throughout your course
We specialise in community services education and training
We have 14 years of experience, creating strong industry connections and an excellent reputation for having high-quality students
Flexible learning options: in class, online and blended options with lecture recordings each week
We are Skills Assure Suppliers of Government Funding, allowing you to gain your qualification for a low cost or no cost
User-friendly resources and assessments, accessible 24/7

You will gain practical skills and learn the fundamentals of community services to graduate job-ready

We have highly experienced Trainers and Assessors who will support you, inspire you, and challenge you to grow to your fullest potential 
Qualification name
CHC32015 Certificate III in Community Services
Course duration
Approximately 6 months with flexible and self-paced options.
Government funded pricing
Free (through Job Trainer fund)
$30 concessional
$50 non-concessional
Funded through: Job Trainer, Certificate 3 Guarantee Program, Back to Work Funding (C3G Plus) or Skilling Queenslanders for Work
Delivery Method
Flexible: in class, blended or online options, with optional Work Placement and full trainer support.
Recognition
Nationally Recognised

Assesments
Written assessments (short and long answer questions), and practical assessments. No exams. 
Awarded by
Australian Pacific Services Pty Ltd/ Training Tailor Made (RTO number: 31729)
The Industry
Workers in this industry are in high demand. The past five years has seen strong growth in the community services sector, with many thousands of jobs expected to become available in the coming years. 
(Australian Government Job Outlook)
Who this course is for?
This course is for anyone who is interested in gaining a role at a community services organisation, to support individuals in the community. It is also for those already working in the area needing to formalize or upgrade their qualifications. There are no pre-requisites to enter this course.
Potential Career Outcomes
Support Worker
Case Worker
Family Support Worker
Welfare Support Worker
Community & Personal Service Worker
Community Access
You will learn about
During the course, you will learn:
The fundamentals of a person-centred approach

To support diversity and inclusion

How to empower individuals to improve their lives

How to tailor support to meet the needs of individual clients

You will learn to advocate for clients

How to support client independence and wellbeing

How to work effectively within the health and community care sector 

How to implement behaviour support strategies

How to assist and support clients to participate in community settings

 How to work safely when providing direct care
Recommended Course Structure
12 units
Core
CHCCCS016 Respond to client needs
CHCCOM005 Communicate and work in health or community services
CHCDIV001 Work with diverse people
HLTWHS002 Follow safe work practices for direct client care
HLTWHS006 Manage personal stressors in the work environment
Electives
CHCCOM001 Provide first point of contact
CHCEDU009 Provide parenting, health & well-being education
CHCAOD001 Work in an alcohol and drugs context
BSBWOR301 Organise personal work priorities & development
CHCMHS001 Work with people with mental health issues
CHCDIS003 Support community participation & social inclusion
CHCCCS009 Facilitate responsible behaviour
Qualification awarded
Upon successful completion of this course you will receive a nationally recognised CHC32015 Certificate III in Community Services through Training Tailor Made, RTO Provider Number 31729.
Entry Requirements
There are no entry requirements for this qualification, as per the CHC Community Services Training Package.
It is recommended that students
Have language, literacy and numeracy skills that ensure the ability to read and comprehend common terms, and have effective verbal and written communication skills.

Have access to a computer.

Have basic computing skills.
Minimum age
You will need to be at least 15 years old.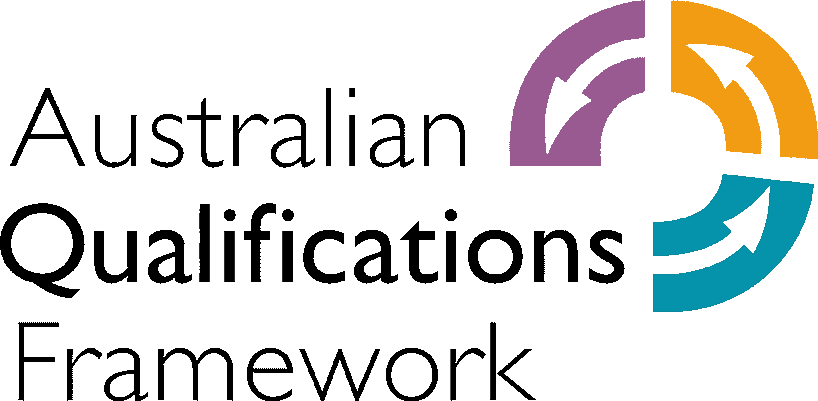 Take the next step towards a rewarding career